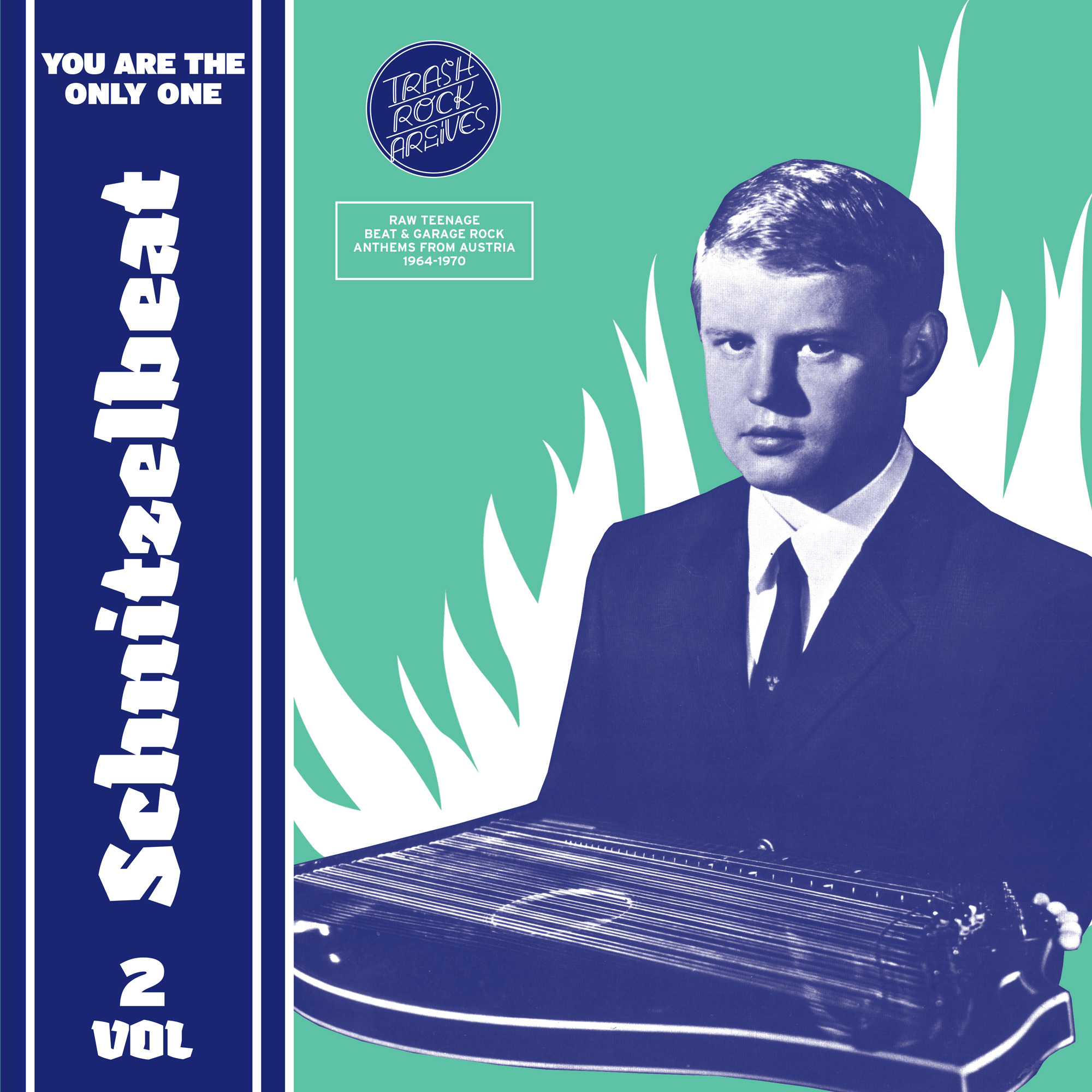 11 HARRY DAVID QUINTETT- LSD 3000 (1967)
In his everyday life, guitarist and band leader Harry David worked as a janitor in the capital's Second District. In his time off, he played the city's pubs and cafés. Sometime in the mid-sixties, the Harry David Quintett came to exist, and occa-sionally played afternoon tea sessions at the Bambis-run Vienna dance club Tenne. "LSD 3000 / Sehnsucht", the com-bo's only single, was recorded live at the studio, and released in November 1967 by the small Munich Pop label Royal Splendid.
Reverb-heavy Hammond organs, rusty Saxophone parts, sluggish drum grooves (which blast through the ceiling like a volley of machine gunfire after minute two), and crackpot lyrics from the realm of zoology strongly suggest the record as the Alpine-Continental DIY counter to "Sgt. Pepper's Lonely Hearts Club Band". 1967-style Psychedelics made in Austria: Guaranteed not to suit mass market demands. Three cheers for this visionary masterpiece!
In seinem bürgerlichen Leben arbeitete Gitarrist/Bandleader Harry David als Hausmeister im 2. Wiener Gemeindebezirk und tingelte nebenher als Amateur-Musiker durch die Wirtshäuser und Cafés der Hauptstadt. Spätestens zum Jahreswechsel 1965/66 formierte sich das Harry David Quintett, das gelegentlich in der Wiener Tenne zum 5-Uhr-Tee aufspielte. Im November 1967 erschien die einzige 7"-Single "LSD 3000 / Sehnsucht", die live im Studio aufgenommen und vom kleinen Münchner Pop-Label Royal Splendid gepresst wurde.
Verhallte Hammond-Orgeln, rostige Saxophon-Einsätze, schwerfällig groovende Drums (die nach zwei Minuten wie Maschinengewehrsalven durch die Decke gehen) und völlig bescheuerte Song-Texte aus dem Themenkreis der Zoologie lassen an einen alpenländischen Gegenentwurf zu "Sgt. Pepper's Lonely Hearts Club Band" glauben. 1967er-Psychedelik made in Austria und garantiert nicht massentauglich: Ein Hoch auf das visionäre Meisterwerk!