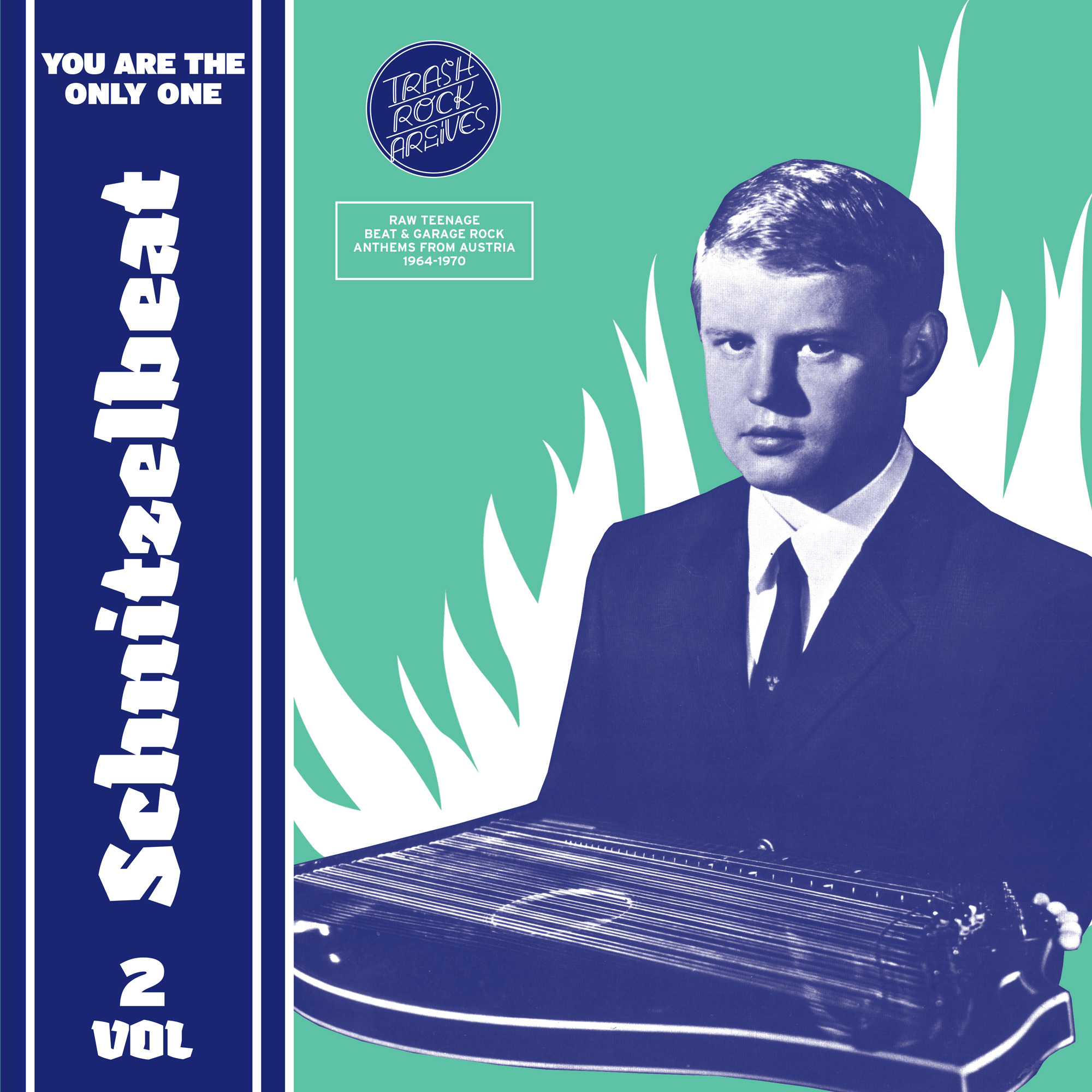 8 THE DESPERATES- LSD (1966)
The Desperates hailed from Bregenz, and this single, which was released by the small German label CCA and distributed by Metronome in 1966, is the only thing they bequeathed to posterity. Peter Trinker, a busy German Beat promoter who acted as the band's manager, booked his charges to a show in Osnabrück, where they were also given some studio time. A week later, the single started infiltrating the jukeboxes of Vorarlberg, and quickly established itself as a favorite among the remote province's hipper teens.
Covering the British rowdies The Pretty Things' drug anthem "LSD" might not have the most subtle of choices, but it definitely put Vorarlberg on the map in terms of a nascent subversive underground (and in a quite charming manner at that). Typical end of story: By the time the first rural inn owners decoded what LSD actually stood for, the Desperates had, of course, already called it a day.
Die kurzlebigen Desperates kamen aus Bregenz und haben uns 1966 auf dem kleinen deutschen CCA-Label (im Metronome-Vertrieb) ihre einzige Single hinterlassen. Der Manager der Band Peter Trinker, ein umtriebiger deutscher Beat-Promoter, hatte für seine Schützlinge einen Gig in Osnabrück gebucht, wo das Quintett am nächsten Tag auch Studiozeit zur Verfügung hatte. Einige Wochen später tauchte dann die Single erstmals in Vorarlberger Jukeboxen auf und erfreute sich größter Beliebtheit unter den hippsten Teens im Ländle.
Die Entscheidung, die anrüchige Drogen-Hymne "LSD", einen Song der britischen Radaubrüder The Pretty Things zu covern war nicht gerade subtil, aber ein starkes und überaus charmantes Lebenszeichen eines subversiven Vorarlberger Untergrunds. Bis die ersten Wirtshausbesitzer dahinterkamen, was LSD tatsächlich bedeutete, hatten sich die Desperates natürlich schon längst wieder aufgelöst.