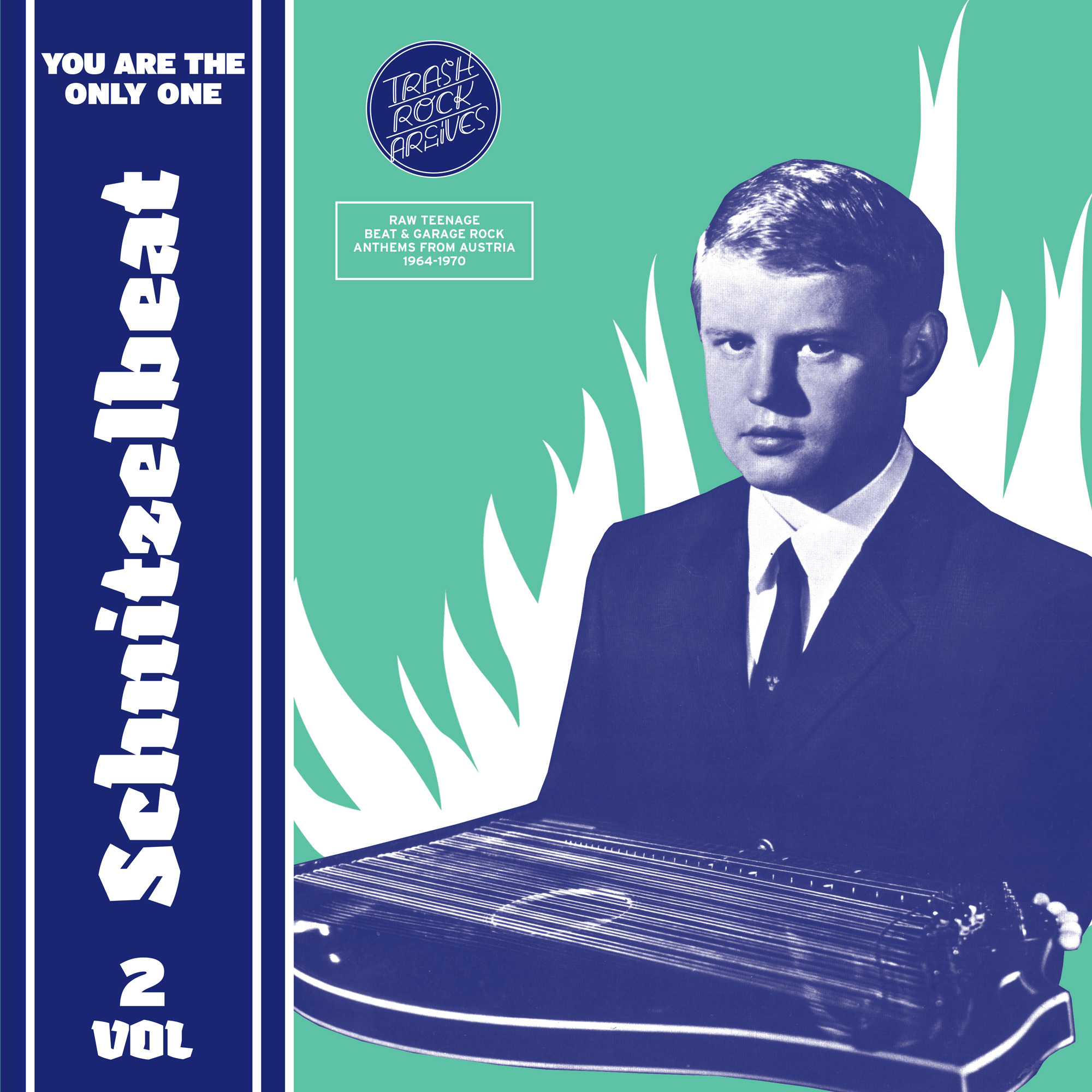 2 THE GAMBLERS- Little girl (1966)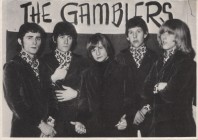 At the same time, at the other end of the country, another bunch of teenagers were working towards their own formula for the new sound. Walter Batruel, one of the first underground idols in the small Western province of Vorarlberg, had been playing lead guitar for various regional dance bands since age fifteen, when he called The Gamblers to life in 1965.
Lead singer Hansi Buech originally hailed from Switzerland, and always knew how to play his contacts in his native country. After only a few gigs – for instance, supporting The Kinks in Dornbirn – the group were already scheduled for a recording session in Zurich. They tracked two pieces, "Little girl" and "For your love", for a compilation LP titled "It's Elle time", a peculiar giveaway commissioned by the French women's magazine Elle. The Luzern beat label Layola Records also released the songs as a 7" single.
In 1968, The Gamblers toured Spain, and also made an appearance in the international Sex-&-Crime movie "They came to rob Las Vegas" (1968 / Dir.: Antonio Isasi-Isasmendi). A few months later, the group disbanded. In 1969, they reunited as The (New) Gamblers, who would play Prog Rock until 1974.
Zeitgleich arbeiteten auch am anderen Endes des Landes verhaltensauffällige Teenager an einer eigenen DIY-Formel für den neuen Sound. Walter Batruel, eines der ersten Underground-Idole Vorarlbergs spielte bereits ab seinem 15. Lebensjahr als Leadgitarrist in etlichen regionalen Tanzbands, bevor er 1965 schließlich The Gamblers ins Leben rief. Lead-Sänger/Manager Hansi Buech war gebürtiger Schweizer und hatte beste Netzwerke in seiner ursprünglichen Heimat.
Nach nur wenigen Auftritten – unter anderem einem Vorgruppen-Gig für die britischen Kinks in Dornbirn – stand bereits eine Recording Session in Zürich an. Für die Compilation-LP "It's Elle time", einem etwas seltsamen Werbegeschenk der französischen Frauenzeitschrift Elle nahmen sie die beiden Stücke "Little girl" und "For your love" auf, die auch als 7"-Single vom Luzerner Beat-Label Layola Records gepresst wurden.
1968 tourten die Gamblers in Spanien und tauchten im Opening des internationalen Sex-&-Crime-Streifens "They came to rob Las Vegas" (1968 / Regie: Antonio Isasi-Isasmendi) auf. Wenige Monate später löste sich die Gruppe auf; 1969 erfolgte eine Reunion als The New Gamblers (bis 1974) im neuen Prog-Rock-Sound.