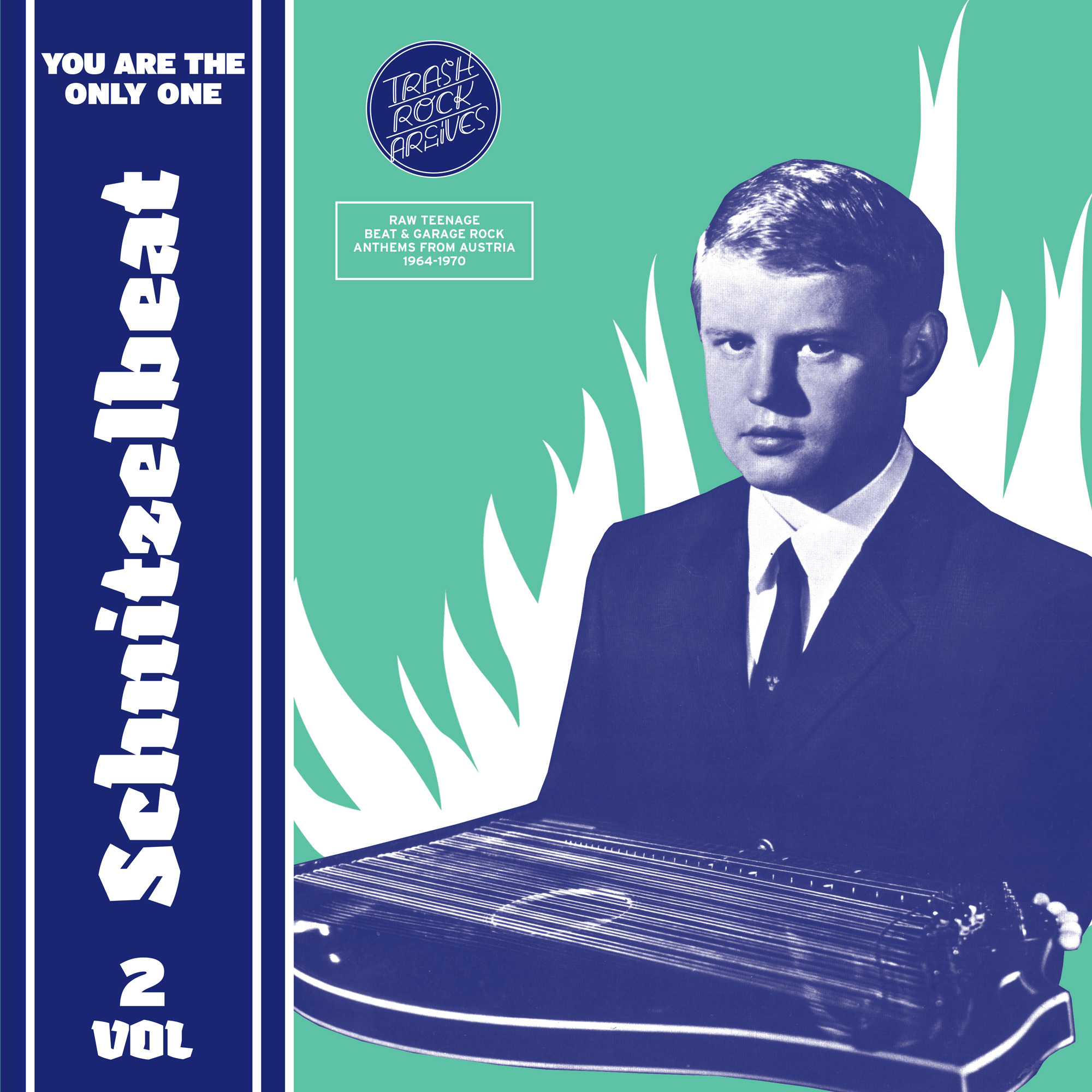 5 THE BEATFIRES- Interpol (1966)
After playing together as The Swinging Gents, the brothers Ferry (Guitar) and Peter Kurz (Organ) founded the beat combo The Beatfires in 1963. While initially (and unsuccessfully) chasing their luck at local band contests, the teens finally decided to take matters into their own hands. An overnight recording session resulted in the Freakbeat gem "Alles im Leben geht vorbei / Interpol", which was released (in a very limited run) by Viennese Wienerlied label Rex Roval in 1966.
Especially the B-side of this records, a surfy Rock-N-Roll instro with a beautifully twangy vibe, became a jukebox favorite in Gasthaus-style pubs across the city, and could even produce some radio airplay. This respectable achievement was followed by a surprise change in line-up, during which Ferry Kurz went from being lead guitarist to lead violinist (!) of the band. The highly experimental concept did indeed prove a success, and was praised by the media (who adopted it as so-called "Vienna Beat") as a prophetic innovation. A number of name changes—to Ferry, Shorty & Sam (1967–1968) resp. The Ferry Short Group (1968 onwards)—ensued, before the band called it a day in the mid-1970s.
Entstanden aus den Swinging Gents gründeten die Brüder Ferry (Gitarre) und Peter Kurz (Orgel) im Jahr 1963 die Tanzkapelle The Beatfires. Nach glücklosem Mitwirken in regionalen Bandwettbewerben, ergriffen die Teens selbst die Initiative und produzierten über Nacht das erstaunliche Freakbeat-Kleinod "Alles im Leben geht vorbei / Interpol", das 1966 beim Wienerlied-Label Rex Roval erschien. Insbesondere die B-Seite der Single, ein surfiges Rock-N-Roll-Instrumental mit schönem Twang-Vibe entwickelte sich zum Jukebox-Dauerbrenner in lokalen Gasthäusern und konnte sogar mit Rundfunk-Airplay punkten.
Nach diesem Achtungserfolg führte die Band einen überraschenden Besetzungswechsel durch, bei dem Ferry Kurz vom Leadgitarristen zum Leadgeiger (!) der Band avancierte. Das experimentelle Konzept fand Anklang und wurde in etlichen Medienberichten damaliger Tage als prophetische Neuschöpfung, als soge-nannter "Vienna-Beat" ausführlich gewürdigt. Im weiteren Verlauf kam es zu Umbenennungen in Ferry, Shorty & Sam (1967–1968) und Ferry Short Group (ab 1968), bevor die Band Mitte der 1970er Jahre auseinanderging.