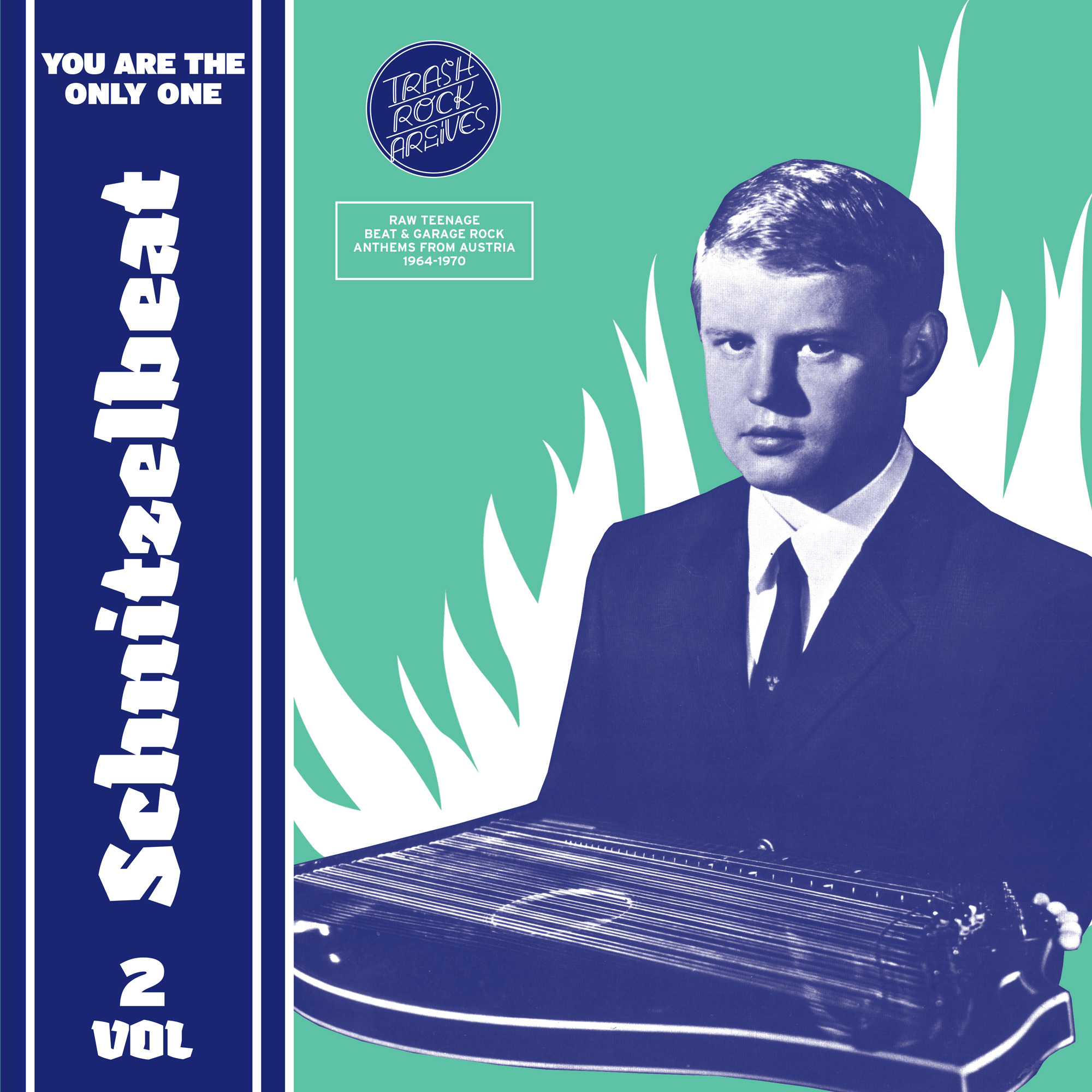 18 LES FANTOMS- Beat in E (1966)
The story of Les Fantoms out of Baden, Lower Austria, is the tale of instant (yet, admittedly, regional) fame by wild shows, solid Beat sound, and funky live stunts. "We were all either working, or still went to school," remembers rhythm guitarist Franz Wendtner. "On weekends, we would play in front of 200, 300 people. A couple of times, the police had to come to lock down the doors, since the venue was so crowded."
Local pop promoter Leo Mitterer gave the band a contract, and arranged for a recording session at Konzerthaus Vienna. In a rush, the manager founded his own label LM to release two of the resulting songs on 7" in August 1966. Especially the flip side, "Beat in E", an ultra hard rocking surf punk instrumental, sounds very unusual for an Austrian band of the time. Highly recommended! The group, however, spent the rest of their days as a Soul-inspired show combo, before they fell out over money and disbanded in the spring of 1968.
Die bemerkenswerte Geschichte einer Teenager-Band, die mit deftigem Beat-Sound und kuriosen Live-Einlagen über Nacht zu einer regionalen Berühmtheit wurde, ist die der Les Fantoms aus Baden in Niederösterreich. "Alle von uns waren entweder berufstätig oder sind noch zur Schule gegangen", erinnert sich Rhythmus-Gitarrist Franz Wendtner.
"Am Wochenende haben wir dann vor 200 bis 300 Leuten gespielt. Einige Male musste die Polizei kommen, um den Saal abzusperren, weil es drinnen so voll war." Der regionale Pop-Promoter Leo Mitterer nahm die Band unter Vertrag und arrangierte für seine Schützlinge einen Studiotermin im Wiener Konzerthaus. Zwei der aufgenommenen Songs erschienen wenig später, im August 1966 auf dem hastig ins Leben gerufenen LM-Eigenlabel des Managers. Insbesondere die B-Seite, das hart rockende Instrumental "Beat in E" besticht mit einem in Österreich selten vernommenen Surf-Punk-Sound. Eine Platte nach unserem Geschmack! Nachdem die Fantoms eine Entwicklung zur souligen Show-Combo durchlaufen hatten, gerieten sich die Mitglieder letztlich aus finanziellen Gründen in die Haare und lösten die Band im Frühling 1968 auf.