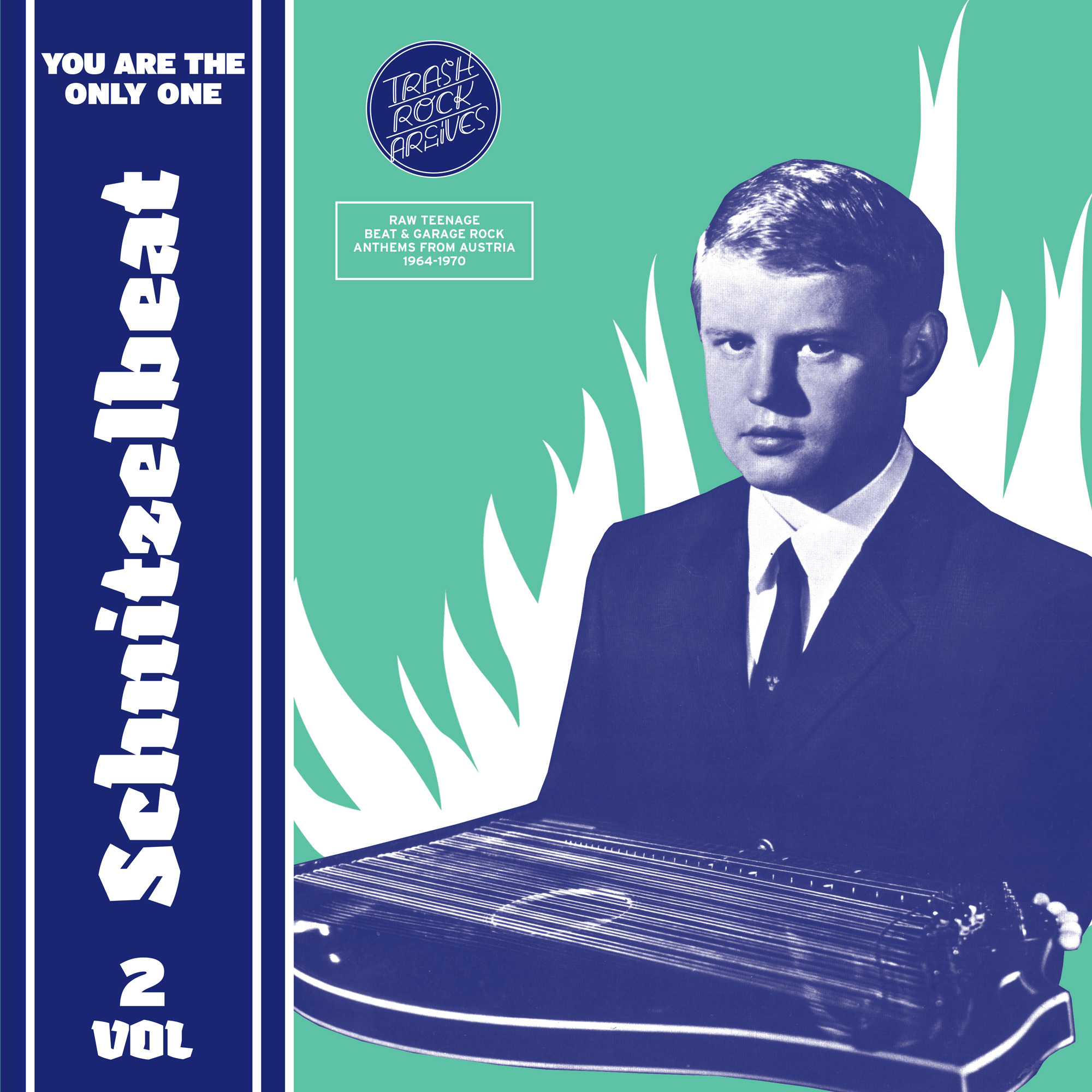 6 THE COUNTS- Rosen (1966)
According to Vienna's Rock-N-Roll emcee Hannes Patek, the Counts were an exceptional live band. The group was firmly rooted in the local underground scene of Vienna's northernmost district, which had already produced legends like The Hubbubs, Jerry & The Cannons or The Austrian Evergreens (see "Schnitzelbeat Volume 1"). In 1964, members of the hip dance combo The Chips joined forces with the highly talented Rock-N-Roll pianist Erich Pregl and bassist Karl Wanderer, who had just left the Hubbubs.
In 1966, the prestigious Amadeo label appointed them a slot in the studio, where the band was coached by seasoned conductor Teddy Windholz. The session resulted in a strikingly disinhibited, fresh-sounding Beat album of mostly English-language original compositions. Released under the title "I whistle for my Baby", the LP came out a little Garage Rock masterpiece, which loudly announced the advent of Beat to Austrian audiences. The pioneering longplayer is represented here by the raucously rocking love song "Rosen". After the release, the band changed their line-up a couple of times, and continued—quite successfully—as a dance trio until 1986.
"Die Counts waren eine sehr gute Live-Band", ruft sich der Wiener Rock-N-Roll-Conférencier Hannes Patek ins Gedächtnis. Eingebettet in die lokale Subkultur des nördlichsten Wiener Bezirks Floridsdorf, der schon solche Legenden wie The Hubbubs, Jerry & The Cannons oder The Austrian Evergreens hervorgebracht hatte (siehe "Schnitzelbeat Volume 1"), war es im Jahr 1964 zur Band-Gründung gekommen, als der hochbegabte Rock-N-Roll-Pianist Erich Pregl gemeinsam mit dem ehemaligen Hubbubs-Bassist Karl Wanderer zur angesagten Tanzformation The Chips gestoßen war.
1966 fixierte das renommierte Amadeo-Label einen Studio-Termin, bei dem die Gruppe vom erfahrenen Orchesterleiter Teddy Windholz durch eine Aufnahme-Session begleitet wurde. Das Resultat war ein erstaunlich enthemmtes und unkommerzielles Beat-Album, das größtenteils englischsprachige Originalkompositionen der Bandmitglieder enthielt. Unter dem LP-Titel "I whistle for my baby" war den Beteiligten ein kleines Garagen-Rock-Meisterwerk geglückt, das die Ankunft des Beat nun auch in die Wahrnehmung einer österreichischen Öffentlichkeit rücken würde. Als kleinen Ausschnitt dieses wichtigen Pionierwerks hören wir den Song "Rosen", ein rau-rockendes Liebeslied. Nach einigen Umbesetzungen machten die Counts ab 1968 als Tanz-Trio weiter. Mit einigem Erfolg: Erst 1986 legen sie ihre Tätigkeit nieder.