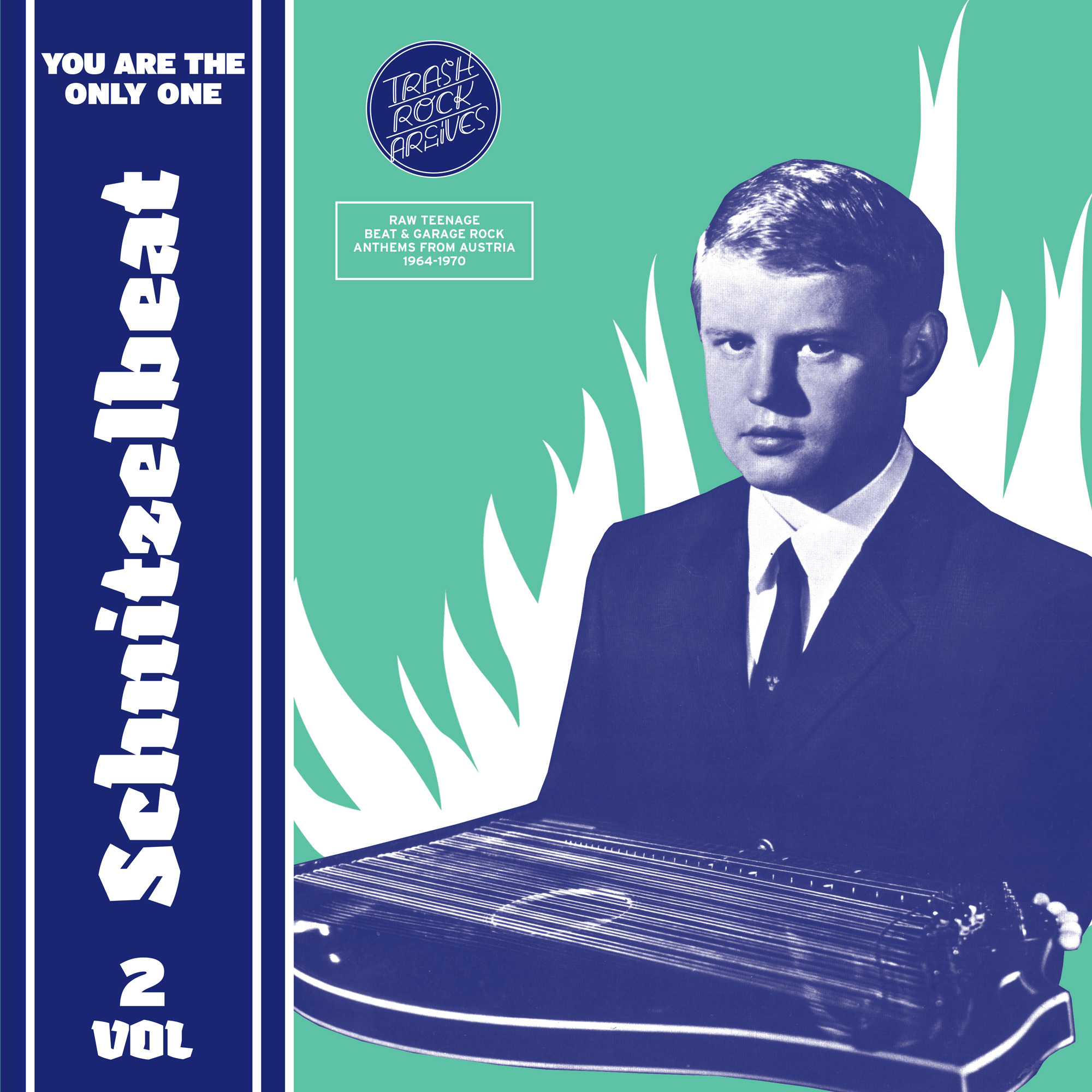 14 HERBERT O UND DIE BEATNIKS 62- Es ist schon spät (1966)
Journalist Herbert O. Glattauer was in charge of the "Hitparade" ("Hit Parade") at the Austrian daily paper Kurier from the mid-1960s onwards. His weekly column would soon establish as the publication's voice of youth, and become famous for its eccentric running gags. Glattauer's recognition also enabled him to give Austria's first public sound lectures (then advertised as "talks with examples from phonograph records") with provocative titles such as "Hippies, Anxiety, and Pop Music".
In 1966, he joined the ranks of Schlager singers, and recorded an original composition of his, the hard rocking End-Of-Days protest song "Es ist schon spät", with the experienced Carinthian Beat band The Beatniks (who here operated as Beatniks 62). In his own column, he commented in November 1966: "Herbert O. has become a record singer. (Nowadays, as you can see, this is also possible with austere coiffure.) He now sounds from the place he had always listened to: The grooves." Far from being a mere marketing gag, the single captures a very entertaining piece of Austrian pop history. Thank you, Herbert O.!
Der Journalist Herbert O. Glattauer betreute ab Mitte der 1960er Jahre die "Hitparade" der österreichischen Tageszeitung Kurier und nutzte seine wöchentliche Rubrik nicht nur als Sprachrohr der Jugend, sondern auch oft und gerne für exzentrische Running Gags. Manchmal schnappte er sich auch ein Mikrophon und hielt vor Publikum sogenannte "Vorträge mit Schallplattenbeispielen", die solch verheissungsvolle Titel wie "Hippies, Angst und Popmusik" trugen und als die ersten dokumentierten, öffentlichen Sound Lectures in Österreich gesehen werden können.
1966 ging er unter die Schlagersänger und nahm mit der ausgebufften Kärntner Beatband The Beatniks (hier als Beatniks 62) den hart rockenden, selbstgeschriebenen Endzeit-Protestsong "Es ist schon spät" auf. In seiner eigenen Kolumne wurde die 7"-Single im November 1966 dann wie folgt kommentiert: "Herbert O. ist Schallplattensänger geworden. (Das kann man heute auch mit asketischer Haartracht, wie man sieht.) Dort, wo er immer hineingehorcht hat, kommt er jetzt selber heraus: Aus den Rillen." Unterm Strich ist hier nicht nur ein weiterer skuriller Marketing-Gag des "Hitparaden"-Schreiberlings entstanden, sondern vielmehr ein äußerst unterhaltsames Stück österreichischer Pop-Geschichte. Vielen Dank, Herbert O.!