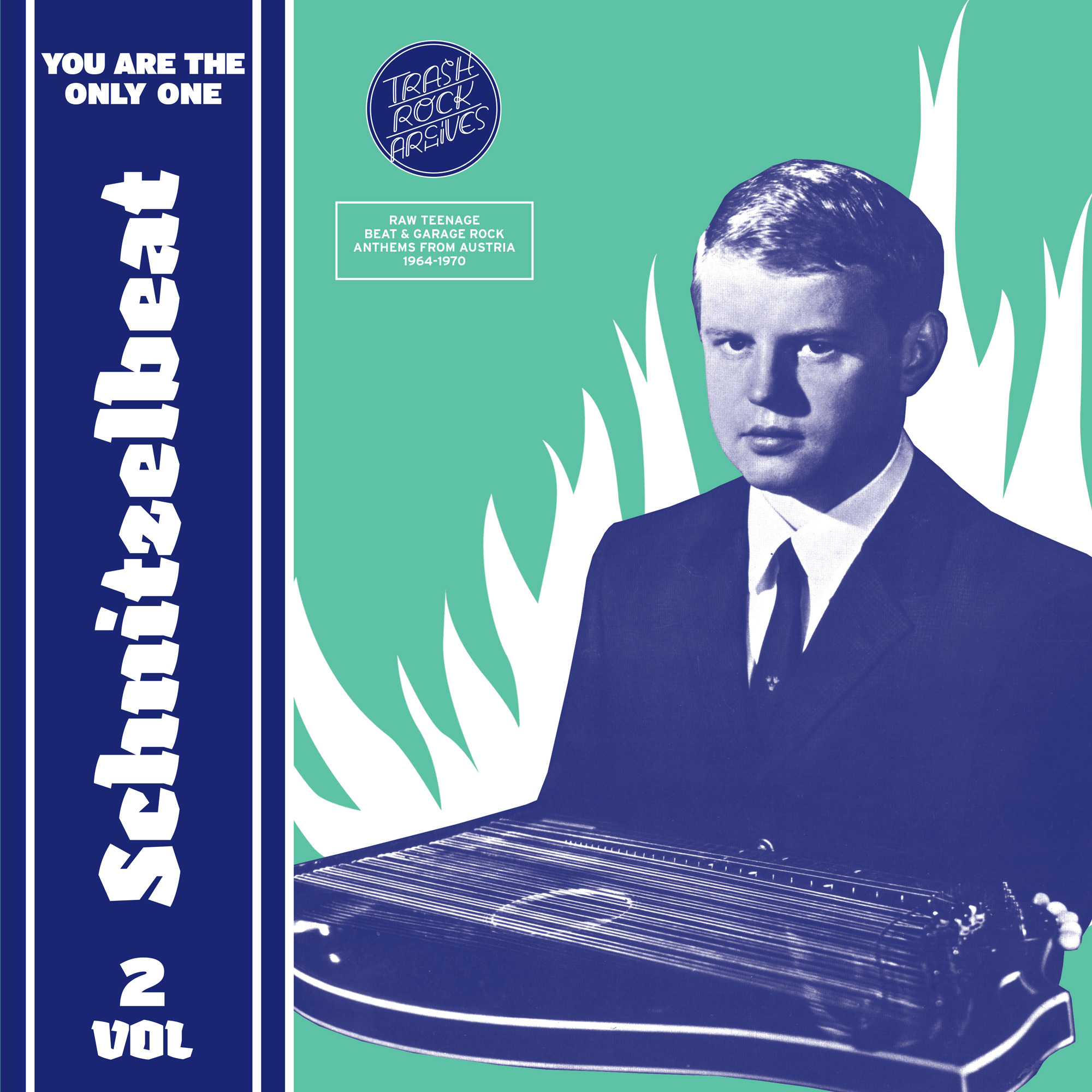 15 THE BRAND BROTHERS- Rainy nights (1968)
As you might have guessed from their name, The Brand Brothers, who formed in Fuschl, Salzburg in 1965, were siblings. With their vocal harmonizing and their choice of lead piano instead of lead guitar, the three Brandstätter brothers created a highly distinctive, jazzy Beat/Pop sound.
In November 1967, they won first prize in the Schlager category of the large national "Musik der Kontraste" band contest, and thus landed a deal with the small Vienna record label VRC. The results of the recording session, for which the brothers performed two pieces composed and arranged by legendary producer Erich Benedini (who also also used to pull the strings in the wings of Accordia records), are quite impressive. "Rainy nights" debuted in the summer of 1968, and must count as one of the most intensive Austrian Schlager Beat cuts in the 1960s. "The record is delightful in all respects", exults the Brothers' contemporary Herbert O. in his "Hit Parade" column, and applauds the label's important contribution to promoting young talents: "Fortunately, and finally after all, here is an Austrian label mustering the courage to take its chance with amateurs." After a prototypical career as a regional dance band with seasonal engagements in Alpine tourist villages, the Brand Brothers disbanded in 1973.
Wie schon der Name vermuten lässt, handelte es sich bei den Brand Brothers, die sich 1965 in Fuschl (Salzburg) gegründet hatten, tatsächlich um Gesch-wister. Das Markenzeichen der drei Brandstätter-Brüder war ihr mehrstimmiger Gesang; gleichzeitig verwendeten sie ein Piano (statt Leadgitarre), das ihnen zu einem sehr eigenständigen und jazzigen Pop-Sound verhalf.
Im November 1967 konnte das Trio mit "Musik der Kontraste" (in der Stilrichtung Schlager) einen der größten, landesweiten Band-Wettbewerbe für sich entscheiden und ergatterte einen Plattenvertrag beim kleinen Wiener VRC-Label. Komponiert und arrangiert von Produzenten-Legende Erich Benedini, der auch beim Accordia-Label oft die Fäden zog, konnte sich das Ergebnis hören lassen. Die Kitsch-Perle "Rainy nights" erschien im Sommer 1968 und zählt rückblickend zu den intensivsten, österreichischen Beat-Balladen der 1960er Jahre. "Die Platte ist in jeder Hinsicht erfreulich", jubelte auch Herbert O. seinerzeit in seiner "Hitparaden"-Kolumne und verwies auf die wichtige Nachwuchsarbeit des Labels. "Erfreulicherweise hat sich doch noch eine österreichische Schallplattenfirma gefunden, die den Mut hat, es mit Amateuren zu probieren." Nach einer klassischen Karriere als regionale Tanzband mit saisonalen Engagements in alpinen Tourismusorten lösten sich die Brand Brothers im Jahr 1973 auf.