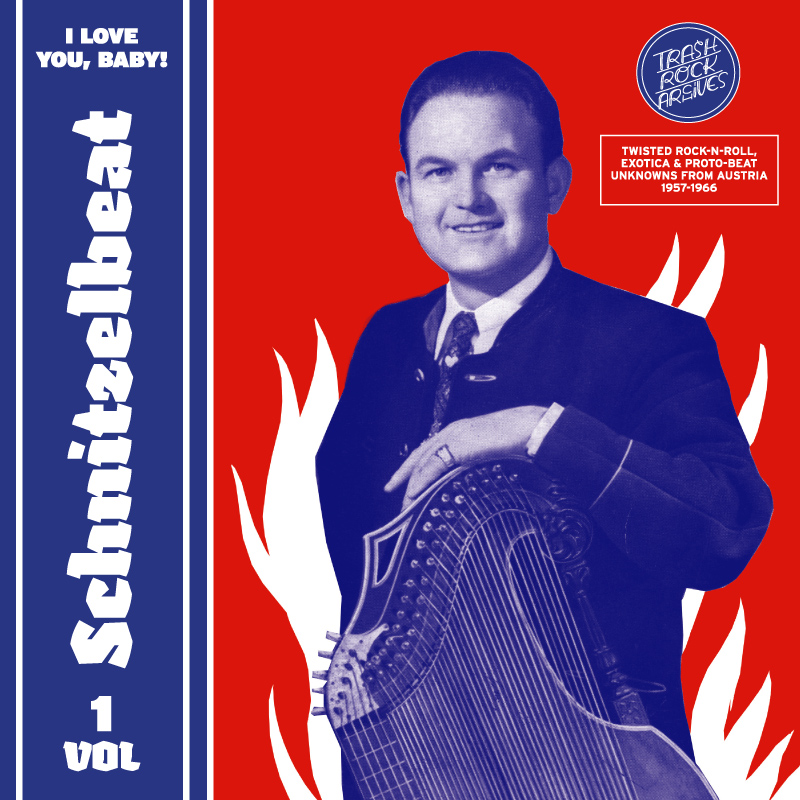 10 FERRY GRAF & WILL FANTEL UND DIE ROCKER'S- Hotel zur Einsamkeit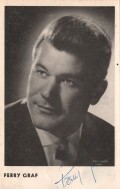 Ferry Graf should always be credited as one of the most gifted Austrian rockers of the 1950s. He was charming, good-looking, he could dance, sing, swing and yodel. In a word: A fully-trained entertainer of alpine Pop music. His intense cover version of "Heartbreak Hotel" was released twice, once in Austria (Mastertone) and once in Switzerland (Discoclub). Conducted and produced by the gifted Will Fantel, who threw in a cool jazzy beatnik vibe, this song is one of a kind: German-language Rock-n-Roll doesn't get any better than this.
Den Rock-n-Roller Ferry Graf sollte man stets auf der Rechnung haben, wenn man sich auf österreichische Ausnahmekünstler der 1950er Jahre bezieht. Graf war charmant und gut aussehend. Zudem konnte er tanzen, singen und swingen wie ein Weltmeister. Ja, sogar jodeln hatte der Allrounder im Portfolio. Mit einem Wort: Ein voll-ausgestatteter Entertainer alpiner Unterhaltungsmusik. Arrangiert wurde vorliegende Aufnahme vom berufenen Orchesterleiter Will Fantel, dessen bedrohlich swingende Beatnik-Jazz-Klangwelt der ganzen Sache noch den letzten Feinschliff verpasste. Erschienen ist die intensive Cover-Version von "Heartbreak Hotel" übrigens gleich zweimal, zuerst in Österreich (Mastertone), dann auch in der Schweiz (Discoclub). Deutschsprachiger Rock-n-Roll der 1950er Jahre hat selten so cool geklungen.