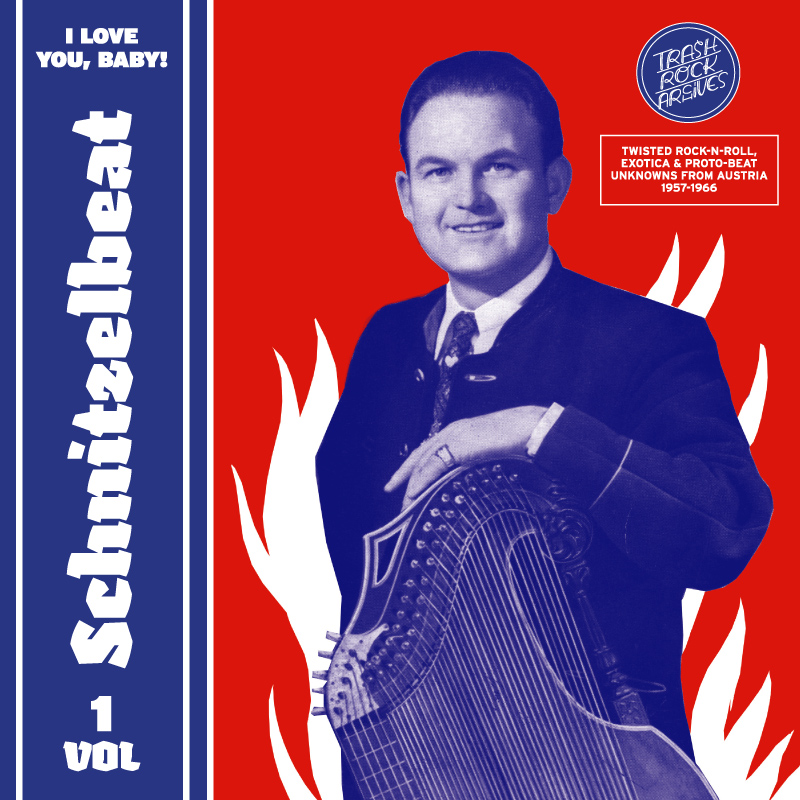 14 FRED ANDREE – ORCHESTER ROBERT OPRATKO- Vorüber
We do not know much about Fred Andree. His name can be found in an early Accordia catalogue, and photographs show a young man with a smirk and an Elvis quiff. In contrast, Robert Opratko, the composer, arranger and conductor who led the recording of "Vorüber", left enough information to fill volumes. His long career begins in the early 1950s with the renowned Jazz group The Austrian Allstars. From the late 1960s on, he arranged the orchestra bits for all relevant German language Schlager artists, and soon managed to establish himself as one of the most influential arrangers of his time. How the nobody Andree and the later star Opratko got to work together remains unclear, but the result of their collaboration is definitely worth a listen. The single, which is listed as Slowfox, is one of the finest releases from the Accordia cosmos – dance music for today's people, as the label would tempt its audience.
Über das Leben des Fred Andree ist nur wenig bekannt: Sein Name taucht einige Male im frühen Accordia-Katalog auf, Fotografien zeigen stets einen verschmitzt lächelnden jungen Mann mit Elvis-Tolle. Über den Orchesterleiter, Komponist und Arrangeur Robert Opratko, der vorliegende Aufnahme betreute, ließen sich hingegen ganze Bücher schreiben. Seine lange Karriere nahm in den frühen 1950er Jahren bei der renommierten Jazz-Formation The Austrian Allstars ihren Beginn. Ab den späten 1960ern orchestrierte er schließlich das Who-is-who deutschsprachiger Schlagerkünstler und zählt in der Retrospektive zu den bekanntesten österreichischen Pop-Arrangeuren seiner Zeit. Das frühe Aufeinandertreffen der späteren Showgröße Opratko mit dem obskuren Nobody Andree trug mit der Aufnahme "Vorüber" klangvolle Früchte: Am Label als "Slowfox" angeschrieben, zählt diese Single zu den hörenswertesten Veröffentlichungen aus dem Accordia-Kosmos. Eben Tanzmusik für Leute von heute.