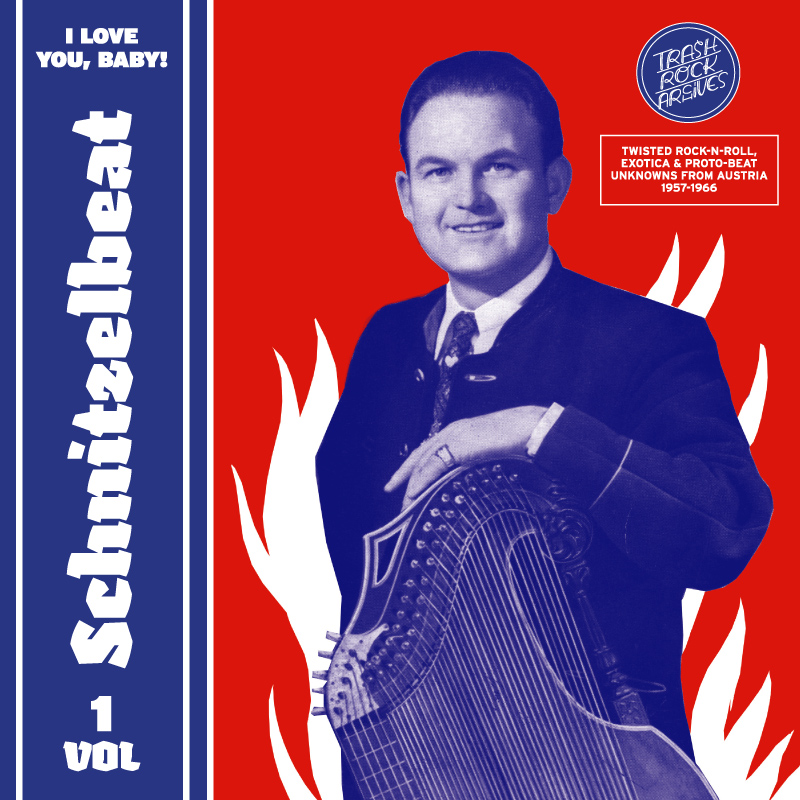 17 UNKNOWN BAND- Verliebt… Junge Leute diskutieren (2. Szene)
Released by a small Roman Catholic publishing house specialized in educational material, this song seems to be the hardest nut to crack as we can't share any substantial information with you: An unknown song credited to an unknown band. However, let's recap the meager facts: This intense instrumental rocker was most possibly released as a bootleg due to the fact that the manufacturers didn't care to waste any time with giving proper credits to the musicians. Found on the instructional LP "Verliebt – Junge Leute diskutieren" ("In love – Teenager discussion"), a pretty odd audio drama about the sexual encounters of a group of Austrian youths, it also features a tough sounding dance orchestra that whips out wild jungle drums, seedy saxes and hot trumpets. (This could be an ORF Big Band-precursor, maybe Tanzorchester Johannes Fehring, but nothing is officially confirmed until today.) On the downside, the tracks are cut off mercilessly at 1:30 or 2:00. But hey! To make up, the record came with a guidance sheet that would allow parents, teachers and other legal guardians to convert this truly hysterical Hörspiel masterpiece into a game of fun and giggles for family and friends. What are you waiting for? Order your copy today!
Veröffentlicht von einem kleinen Buchverlag mit Schwerpunkt auf römisch-katholische Publikationen, handelt es sich bei diesem Titel um eine wirklich obskure Angelegenheit, da uns nicht die geringsten autorisierten Informationen vorliegen: Ein namenloser Song von einer namenlosen Band? Sei's drum. Der intensive Instrumental-Rocker wurde damals wahrscheinlich halb-legal veröffentlicht, denn die Hersteller vermieden es, die Künstler und Songtitel am Plattencover anzuschreiben. Erschienen auf der Aufklärungs-LP "Verliebt – Junge Leute diskutieren", einem etwas seltsamen Hörspiel über die ersten sexuellen Erfahrungen österreichischer Teenager, präsentieren wir hier ein frenetisch rockendes Orchester, das nicht mit wilden, tanzbaren Sounds geizt: Wir hören harte Jungle-Drums, schmierige Saxophon-und Trompeten-Einsätzen und das Ganze im High-Speed-Tempo. (Vermutungen, es könnte sich hier um einen Vorläufer der ORF Big Band handeln, etwa dem Tanzorchester Johannes Fehring sind zwar naheliegend, konnten aber bis heute nicht ausreichend belegt werden.) Nach knappen zwei Minuten enden die Tracks aber leider wieder so schnell, wie sie angefangen haben. Als wären die Erzeuger bemüht gewesen, dieses Defizit auszugleichen, wurde die Platte seinerzeit mit einer Anleitung ausgestattet, die es Eltern und Lehrern ermöglichte, mit den Kindern das Gehörte in ein lustiges Spiel (mit anschließender Diskussion) zu verwandeln. Einfach nur sensationell.