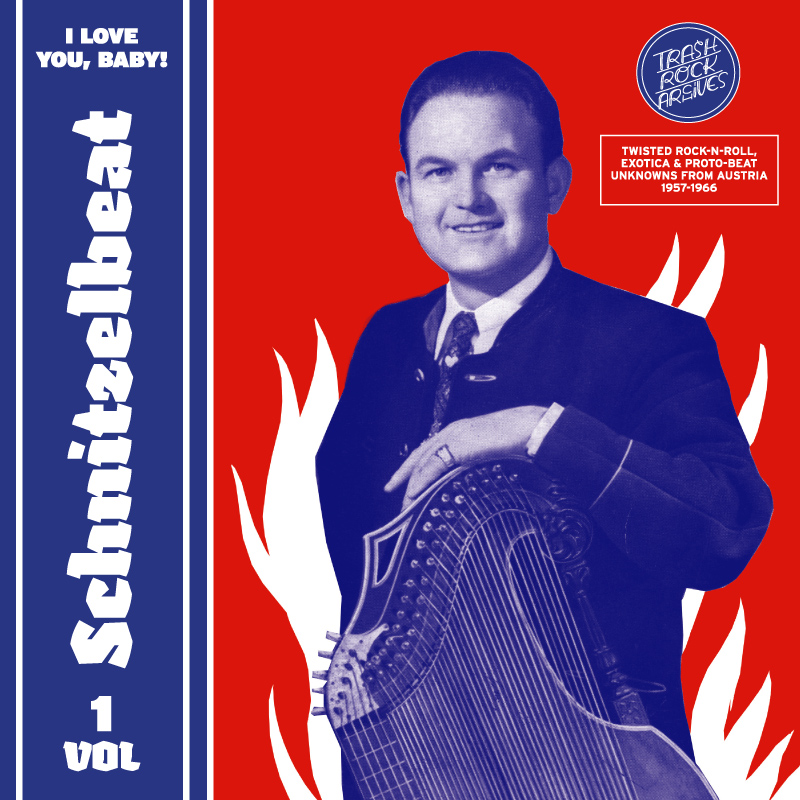 19 HANNES PATEK & THE VIENNA BEATLES- Jeannie, Jeannie, Jeannie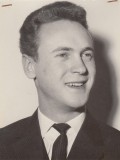 In the years 1961 to 1967, Vienna-born Rock-n-Roll legend Hannes Patek paved the way for many local teenage groups by promoting their shows on the stage of his weekly party series Star Club Wien. The accomplished typographer entered the show business at the very early age of 15 doing impersonations of popular actors and comedians before he realized his natural talent as a boisterous Rock-n-Roll singer. After performing a wild Little Richard cover version in the talent TV show "Teenagerparty", Patek became a local celebrity, and took employment as regular host and conférencier at the above-mentioned youth club (which was sponsored by the Austrian Social Democratic Party). In addition, he acted as the booker of that venue, and invited local groups to play – the very first in-house bands being The Seven Ramblers, The Blue Gamblers (featuring a very young Horst Chmela as lead singer) and The Austrian Evergreens (1962–1965). Later, Star Club Wien eventually became a fixture of the Viennese Beat-circuit, staging three live-shows every week, and featuring legendary groups like The Counts, The Hubbubs, The V-Rangers or The Slaves among many, many others. Patek's own signature until the late 1960s were raw, hoarsely chanted Rock-n-Roll songs, preferably by Bill Haley, Eddie Cochran or Gene Vincent, some of which he also managed to wax for eternity. Widely classified as unsellable by the Austrian music industry back in the day, his performances as recording artist are unchallenged acts of pioneering, that remain among the rawest and hardest-to-find releases of the early Schnitzelbeat movement. Hannes Patek was a one hundred percent self-taught self-starter who didn't wait for a record company to knock on his door just in order to tame him into a soft, commercially-produced Schlager singer. On the contrary, he took care about these things all by himself, and made sure that all his recordings were as intoxicating and vibrant as the music he loved the most: Rebellious Rock-n-Roll. In late 1965, he invited the demented Vienna Beatles, to join him as backing band for his fifth 45, and literally tore down the wretched Symphonia recording studio: "Jeanny, Jeanny, Jeanny" is an incredibly tough rocker, and probably the most aggressive Austrian Rock-n-Roll-track in existence… Pure punk pioneering! We, the Trash Rock Archives, would like to express our gratitude for the unfaltering dedication to visionary underground music and take our hat off to the legacy of Hannes Patek.
Without him, it would never have been possible to assemble as many early Schnitzelbeat killers as we managed to do with this very record.
In den Jahren 1961 bis 1967 ebnete das Wiener Rock-n-Roll-Urgestein Hannes Patek unzähligen lokalen Teenagerbands den Weg ins Rampenlicht des Star Club Wien, seiner wöchentlichen Veranstaltungsreihe im Albert-Seever-Saal. Der gelernte Schriftsetzer enterte das Show-Business bereits im zarten Alter von 15 Jahren mit Parodien bekannter Schauspieler und Komödianten, bis er sein Repertoire auch um Rock-n-Roll-Songs erweiterte. Patek wurde bezeichnenderweise schon damals zu einer lokalen Berühmtheit, als er in der Talent-Show "Teenagerparty" mit einer wilden Little Richard-Cover-Version landesweit im Fernsehen zu sehen war. Kurze Zeit später hatte er bereits sein erstes Fix-Engagement als Sänger, Moderator und Conférencier in einem SPÖ-Jugendclub in der Tasche: Die Geburtsstunde einer einzigartigen Selfmade-Karriere. Patek, der für den gesamten Ablauf des wöchentlichen Star Club Wien-Programms verantwortlich war engagierte nun regelmäßig Livebands, die ihn abends auf der Bühne begleiteten. In den ersten vier Jahren waren dies vorrangig The Seven Ramblers, The Blue Gamblers (mit dem blutjungen Horst Chmela als Leadsänger)und The Austrian Evergreens, doch ab 1965 verselbständigte sich die ganze Sache zu einem regelrechten Beatband-Marathon, bei dem Abend für Abend jeweils drei Formationen zu sehen waren – unter ihnen Legenden wie The Counts, The Hubbubs, The V-Rangers oder The Slaves. Patek perfektionierte unterdessen einen eigenwilligen Gesangsstil mit heiserer Stimme und wilden Schrei-Einlagen, ideal für wilde Rock-n-Roll-Nummern von Bill Haley, Eddie Cochran oder Gene Vincent. Einige seiner Favourites hinterließ er uns sogar auf 7"-Singles. Was damals seitens der kommerziell orientierten, heimischen Schallplattenindustrie im Allgemeinen als unverkäuflich klassifiziert wurde, interessierte Patek einfach nicht. Er wartete nicht darauf, vom einem Label entdeckt und in einen braven Schlagersänger verwandelt zu werden, wie es seinerzeit so vielen jungen Sängern in Österreich passiert war. Ganz im Gegenteil, zog er seine Sache stets konsequent durch und war tatsächlich auch der erste österreichische Recording Artist, der es selbst in den frühen 1960er Jahren schaffte, harte, wilde und vermeintlich unverkäufliche Musik herauszubringen: Rebellischen Rock-n-Roll! 1965 stand bereits seine fünfte Single ins Haus, für die er die durchgeknallte Teenagerband The Vienna Beatles engagierte. Für die A-Seite nahmen sie in kürzester Zeit den zügellosen Garagen-Rocker "Jeanny, Jeanny, Jeanny" auf und brachten an diesem Tag das bemitleidenswerte Symphonia-Tonstudio fast zum Einstürzen. Dies war Pateks aggressivster Auftritt als Sänger, die testosterongeschwängerten Spitzbuben der Vienna Beatles taten ihr Übriges, um die womöglich härteste heimische Rock-n-Roll-Aufnahme aller Zeiten rasch aufs Tonband zu befördern. Pure Punk-Pionierarbeit! Die Trash Rock Archives verneigen sich vor Hannes Patek und seiner unkorrumpierbaren Leidenschaft für visionäre Underground-Musik in Österreich. Ohne ihn wären uns wohl viele frühe Meilensteine des Schnitzelbeat verloren gegangen.