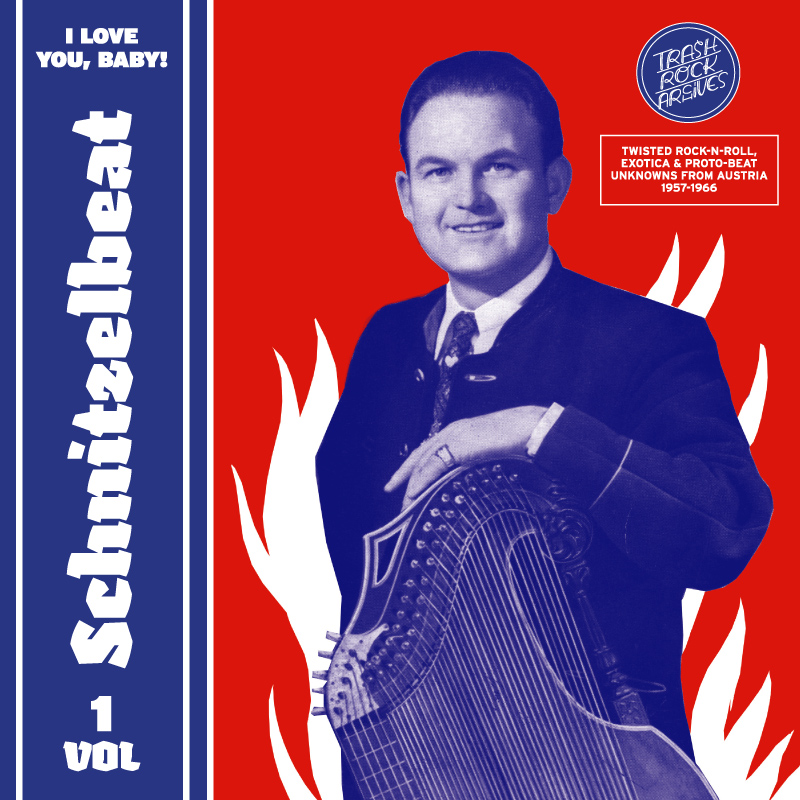 7 JOHNNY & THE SHAMROCKS- Biggy's little car
As many contemporary witnesses recall, Johnny & The Shamrocks (not connected to the pre Hubbubs outfit) were among the hardest rocking live bands from Austria's capital back in the day. Whenever the group was available, they would hit the stage of Star Club Wien spontaneously, but most of the time these kids were busy touring abroad and eventually managed to keep things going with a groovy Soul Beat repertoire until the early 1970s. Composed by ambitious conductor Teddy Windholz (using his tough Teddy Vento pseudonym again), the cool Rock-n-Roll instrumental "Biggy's little car" was released twice: You can dig it out on the budget LPs "Twen Party" (12505 St) and "Twen Moods" (9140). A bargain!
Wie vielen Zeitzeugen in Erinnerung geblieben ist, zählten Johnny & The Shamrocks (die in keiner Verbindung zu den Hubbubs-Vorläufern standen) mit ihrem stets zeitgemäßen Sound zu den sehenswertesten Wiener Live-Formationen ihrer Zeit. Schon bald nahm die Band längere Fix-Engagements im benachbarten Ausland an und spielte nur mehr sporadisch in der Bundeshauptstadt, wie etwa auf der Bühne des Star Club Wien. Ihr Repertoire erweiterten sie dabei ständig: In den frühen 1970ern sorgten sie etwa mit einem top-modernen Soul-Beat-Sound für Furore. Komponiert vom umtriebigen Orchesterleiter Teddy Windholz, der hier wieder einmal auf sein internationales Synonym Teddy Vento zurückgriff, erschien das schräge Rock-n-Roll-Instrumental "Biggy's little car" gleich zweimal: Zu finden auf den preisgünstigen Kaufhaus-LP-Zusammenstellungen "Twen Party" (12505 St) and "Twen Moods" (9140). Ein Schnäppchen!