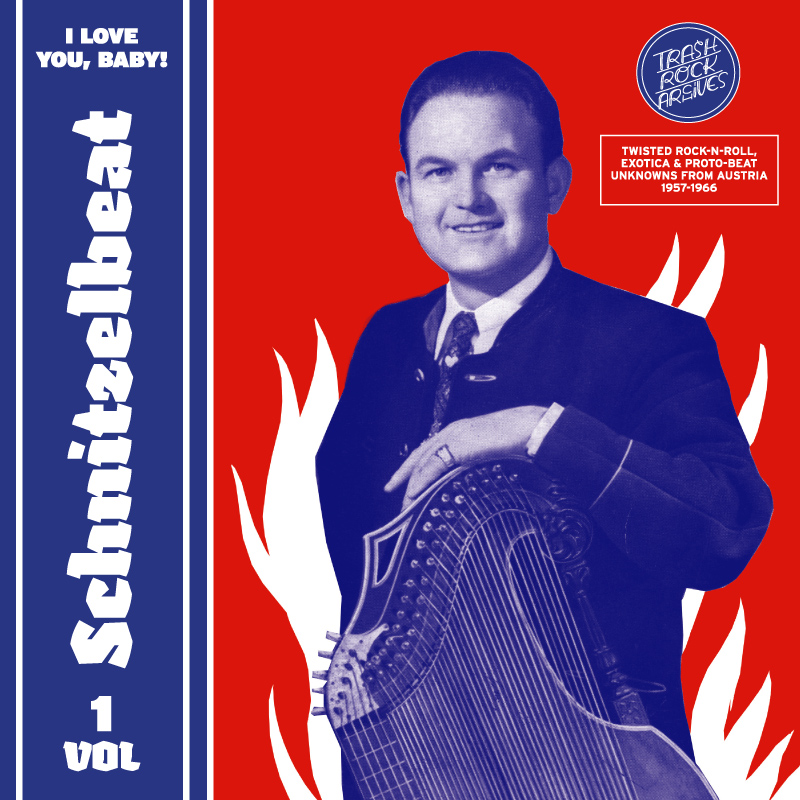 9 ROBERT BENETT – ORCHESTER TEDDY WINDHOLZ- Sag' wieso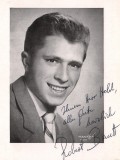 Born in 1935 as Robert Rausch, the charming Viennese Schlager singer Robert Benett became an overnight success in the late 1950s. He was one of the very first Austrians to ever get local radio airplay with German language Rock-n-Roll titles: "Secretly", "Diana", "Love letters in the sand", "All shook up" and maybe most noteworthy "Baby I don't care", which we are proud to include here in Benett's dangerously rocking rendition as "Sag' wieso" (meaning a mere "Tell me why"). In talks with Trash Rock Archives, the singer recalls the rather experimental recording set-up at Harmona Studio. For the sake of achieving a cool reverb chamber effect, his voice track was recorded in the corridor. Backed by Orchester Teddy Windholz, the track saw light of day in 1958 and was released by the over-productive Harmona 3D label that also came up with the idea to Benett's artist alias: "They said, 'Rausch' (best translated as 'drunkenness') would be perfectly fitting for an Austrian bar/Heurigen singer. Not such a good idea (for Rock-n-Roll)." However, his impressive yet all too brief career also brought him to fame with renowned Amadeo International and Decca. Moreover, Benett was the first recording artist to ever put out a 45 on the tiny Viennese independent label Accordia, a pioneering step after which he retired from Rock-n-Roll stardom. With this impressive portfolio, it does not come as a surprise that the media handled Robert Benett as the red hot Austrian Elvis. His legacy is the pure essence of Schnitzelbeat pioneering!
Die kleine Wiener Schallplattenfirma Accordia begann in den frühen 1960ern, kommerziell orientierte Novelty-Produktionen in Form von Jukebox-Singles unter die Teenager der Stadt zu bringen. Arrangiert vom hyperaktiven Teddy Windholz, der im Hintergrund vieler hörenswerter Produktionen die Fäden zog, ist die Aufnahme "Komm, little Girl" ein vorzeitiger Höhepunkt der heimischen Beat-Ära und zählt zu den außergewöhnlichsten Veröffentlichungen aus der Frühphase des produktiven Labels. Nach intensiver Forschungsarbeit gelang es den Trash Rock Archives zwar, rund 95% des Accordia-Gesamtkatalogs sicherzustellen, allerdings ließen sich bis heute keine autorisierten Information über Recording Artist Franco Runa erheben. Handelte es sich hier tatsächlich um einen italienischen Sänger? Oder war doch viel eher ein österreichischer Rock-n-Roller am Werk, der, mit italienischem Alias und Akzent ausgestattet, internationalen Glamour vortäuschen wollte? Und am allerwichtigsten: Wurden Runas verzweifelte Appelle vom Girl seines Herzens letztlich erhört?