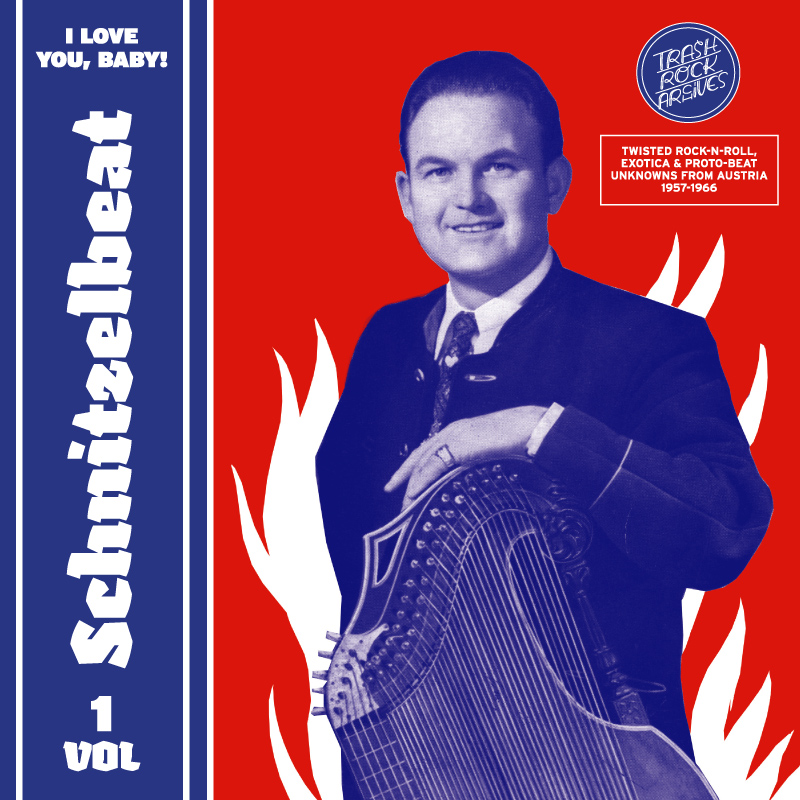 8 FRANCO RUNA – ORCHESTER TEDDY WINDHOLZ- Komm, little Girl
Beginning in the early 1960s, the independent Viennese record company Accordia released a vast number of cool juke-box-45s that targeted young, novelty-affine audiences, but after unearthing 95% of the label's complete back-catalogue it's safe for the Trash Rock Archives to say that their most up-to-date-effort from the early days was the mind-boggling psycho-rocker "Komm, little Girl". Again, it was arranger-icon Teddy Windholz who pulled the strings in the background, and who might have also been responsible for the signing of Franco Runa. To date, nothing is really known about this adolescent rookie and his desires, which makes him one of the most mystical figures in Austrian Pop history. Was he an Italian rocker stranded in Austria? Or more likely an Austrian rocker pretending to be Italian? And most importantly: Were his desperate pleas for love and intimacy heard by the girl?
Die kleine Wiener Schallplattenfirma Accordia begann in den frühen 1960ern, kommerziell orientierte Novelty-Produktionen in Form von Jukebox-Singles unter die Teenager der Stadt zu bringen. Arrangiert vom hyperaktiven Teddy Windholz, der im Hintergrund vieler hörenswerter Produktionen die Fäden zog, ist die Aufnahme "Komm, little Girl" ein vorzeitiger Höhepunkt der heimischen Beat-Ära und zählt zu den außergewöhnlichsten Veröffentlichungen aus der Frühphase des produktiven Labels. Nach intensiver Forschungsarbeit gelang es den Trash Rock Archives zwar, rund 95% des Accordia-Gesamtkatalogs sicherzustellen, allerdings ließen sich bis heute keine autorisierten Information über Recording Artist Franco Runa erheben. Handelte es sich hier tatsächlich um einen italienischen Sänger? Oder war doch viel eher ein österreichischer Rock-n-Roller am Werk, der, mit italienischem Alias und Akzent ausgestattet, internationalen Glamour vortäuschen wollte? Und am allerwichtigsten: Wurden Runas verzweifelte Appelle vom Girl seines Herzens letztlich erhört?