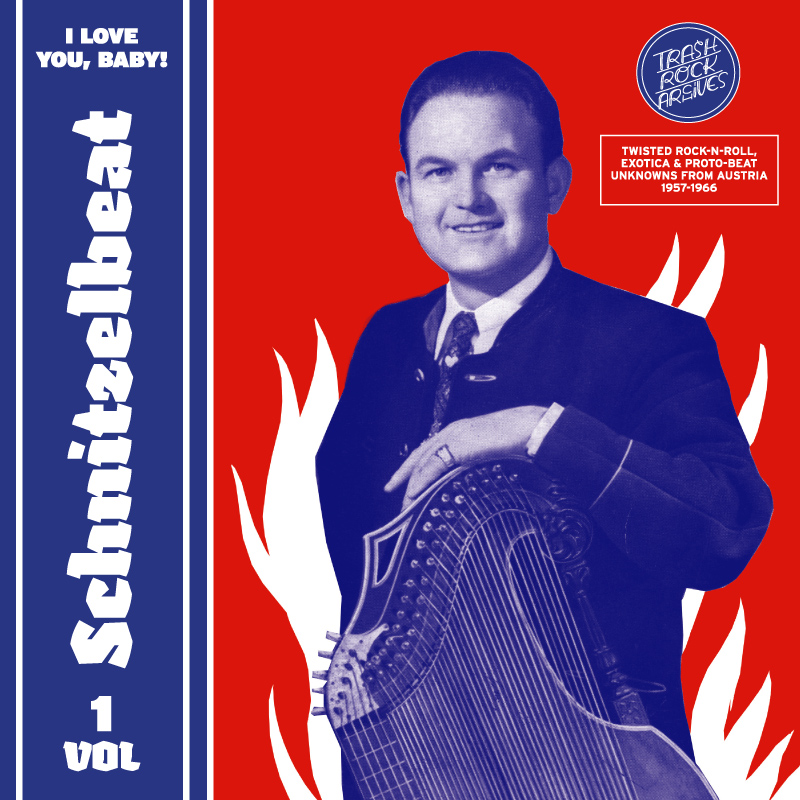 5 UZZI & BILL GRAH'S OLYMPIA BAND- Geisterstunden Cha-Cha
Now we're delighted to welcome a group of fabulous Jazz legends on stage! In an early stage of their careers, Bill Grah and Ulrich 'Uzzi' Förster took a side trip into the weird world of ghost and horror music. Their earliest known non-Jazz effort is a great mash-up-cocktail of groovy exploitation shakers like "Kriminal-Tango" or "The Naughty Lady of Shady Lane". Written by another genius of Austrian Jazz-music, Dr. Roland Kovac (using his cool Bob Elger pseudonym), the resulting track "Geisterstunden Cha-Cha" is a masterpiece of surrealism. Weird soundscapes and deranged psycho effects mark an early (and completely overlooked) pinnacle of Austrian avantgarde Pop and trash music. Who knows what the deal with the recording studio looked like? By all means it's hard to believe that this 45 was actually pressed and released at the time.
Als nächstes begrüßen wir niemand Geringeren als Bill Grah and Ulrich 'Uzzi' Förster auf der Bühne des Schnitzelbeat. Zu einem frühen Zeitpunkt ihrer Karriere rissen die beiden Jazz-Ikonen eines Tages auch in artfremde Gefilde aus und erkundeten die bizarren Klangkulissen des Grusel- und Horrorfilms. "Geisterstunden Cha-Cha" ist eine aberwitzige Melange der besten Elemente einschlägiger Novelty-Tanzproduktionen im Stil von "Kriminal-Tango" oder "The Naughty Lady of Shady Lane" und darüber hinaus in seinem gespenstischen Detailreichtum auch ein kleines Meisterwerk des Surrealismus. Komponiert von einem weiteren brillanten Vordenker des österreichischen Jazz, Dr. Roland Kovac (unter Verwendung seines Pseudonyms Bob Elger), bildet vorliegende Aufnahme mit seinen abgedrehten Geisterbahn-Soundeffekten eine frühe, bis heute völlig übersehene Perle heimischer Avantgarde-Pop-Musik mit einem Naheverhältnis zum Trash. Ob die damaligen Studio-Verantwortlichen tatsächlich wussten, worauf sie sich da einlassen? Es ist jedenfalls höchst bemerkenswert, dass dieser Song tatsächlich existiert – und seinerzeit auch die Ehre einer Veröffentlichung erfuhr.